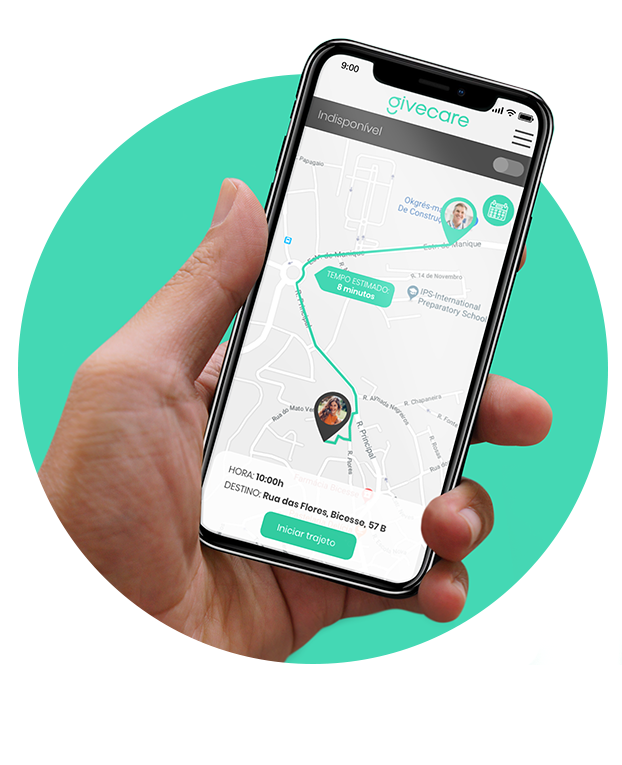 The Givecare concept
Download the App for free, register and discover the application that will simplify your business!
Who can be a Givecare professional?
Collective entities such as: Clinics, Nursing Centers or institutions providing health care, among others.

Individual entities, such as Nurses, Doctors, Psychologists, Speech Therapists, Occupational Therapists, Physiotherapists, Podiatrists, Psychologists, Analysis Technicians Speech Therapist, Operational Assistants, Geriatric Assistants, Nutritionists, among others.
Advantages of being a Givecare professional
Publicizing your services for free;

Reduction in administrative and physical resources in the exercise of its activity;

Autonomy to manage your services and have the most competitive price;

Possibility to update tariffs and services to be provided at any time of the day;

Available 24 hours / day;

Possibility of having its services in a greater area of influence;

Possibility to manage service schedules for later days.
Would you like to join us?
Apply here!